This

Military-Inspired Visor Blocks Glare

 is designed for clip onto your existing sunshade to shade the sunshine in the day & prevents car lights at night.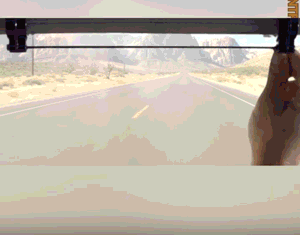 Light-filtering technology to block excess glare and harmful UV rays. Drive safely on a bright, sunny day, or over snowy terrain which readily reflects backlight. 

Perfect for drivers. 
[Features]
At different levels of effective anti-dazzle degree 
Eyes comfort, relieve eye fatigue, effectively protect the safety of driving under the strong light 
Blocking the car light in the night 
Shading the sunshine in the day   
Fatigue, to reduce the harmful light of visual stimuli 
Installation is simple
Stainless steel metal screws fixed lens 
Specifications: 
Material: PP and TPR 
Color: Yellow, Transparent gray 
Mirror size: 320mm x 120mm
High-energy ultraviolet light, blue light blocking rate:  > 75% 
Visible light through rate:  > 72.5% 
Peak transmittance of visible light: > 90% 
The infrared attenuation: > 88% 
Center Wavelength: 585 nm 
Spectrum cut width: 110 nm 
Uv-blocking: 97.4%
Package Included:
1 Pc Military-Inspired Visor Blocks Glare